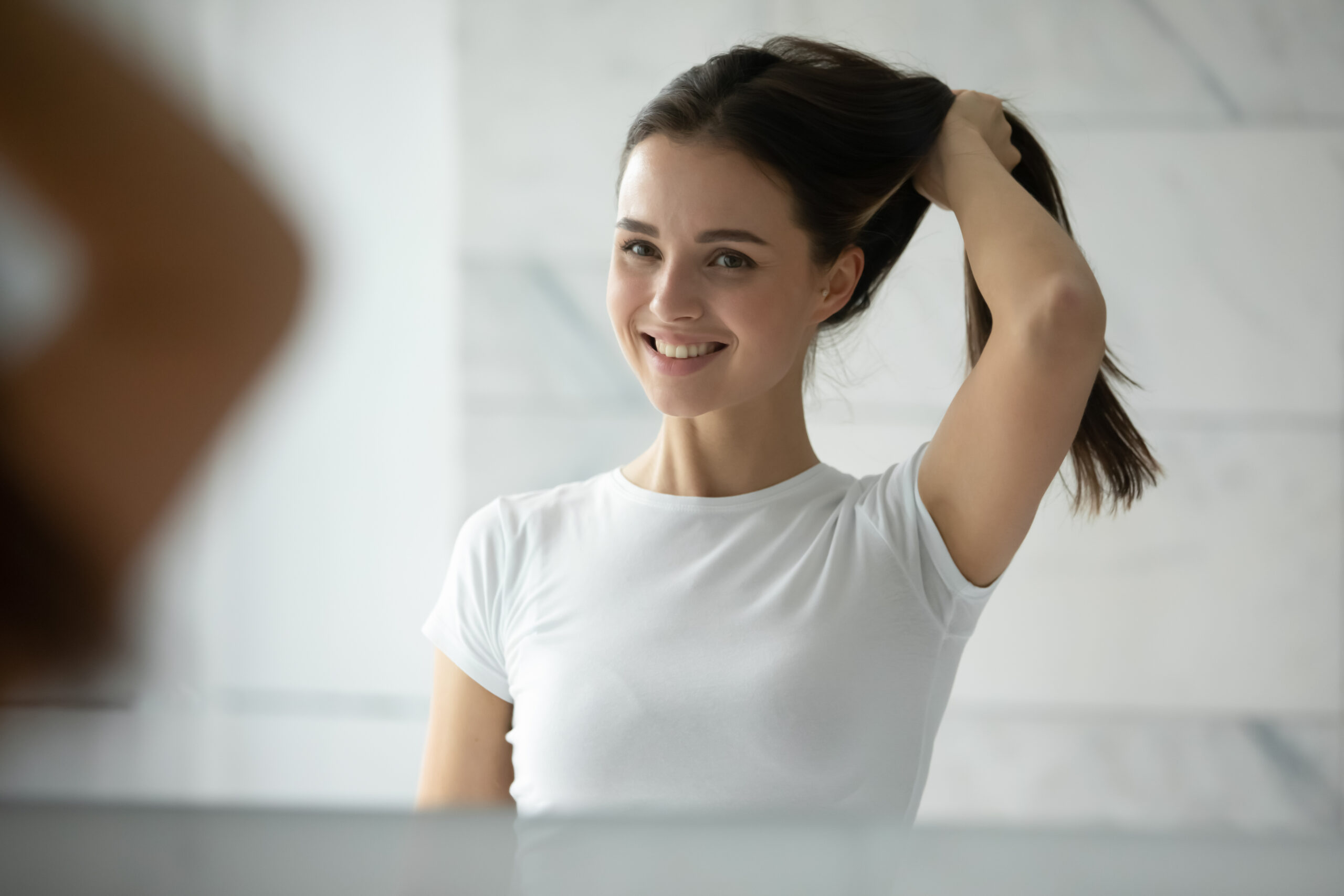 What Is KeraLase Hair Restoration?
Hair loss affects over 80 million Americans and can cause a great deal of anxiety for men and women alike. There are many treatments for hair loss and an alternative to invasive treatments is laser hair restoration. Laser hair restoration is a non-invasive and effective treatment for hair loss. It uses low-level laser therapy (LLLT) to stimulate hair growth in the scalp. At Reverse Aesthetics we offer KeraLase, a type of LLLT device that has gained popularity in recent years for its effectiveness in treating hair loss.
What is KeraLase?
KeraLase is a new treatment for hair loss that uses the Lutronic Ultra laser and KeraFactor. KeraFactor Peptide Complex (KFP™) is a specialized serum for hair and scalp treatment, boasting a unique and exclusive formula. This exceptional serum contains five growth factors and two skin proteins that are identical to the body's natural substances, which are vital for maintaining hair and scalp health. The serum's high concentration of peptides is wrapped in a nanoliposome carrier, which significantly improves skin absorption.
KeraLase works by delivering a low-level laser light to the scalp. This light is absorbed by the cells in the hair follicles, which stimulates them to produce new hair growth. The treatment is painless and doesn't require any downtime, making it a popular choice for those looking for a quick and effective solution to hair loss.
Why Should I Get KeraLase for Hair Restoration?
One of the biggest advantages of KeraLase is its ability to treat a wide range of hair loss conditions. Whether you are experiencing male or female pattern baldness, alopecia, or thinning hair, KeraLase can help to stimulate new hair growth and improve the overall health of your hair.
Unlike other hair restoration treatments, KeraLase does not involve surgery, which means there is less likelihood of side effects and complications. The treatment is also suitable for all skin types and hair colors, making it a versatile solution for anyone experiencing hair loss.
How Long Does KeraLase Hair Restoration take?
The KeraLase treatment is typically performed in a series of sessions, with each session lasting between 20 to 30 minutes. The number of sessions required will depend on the severity of your hair loss and your individual needs. This will be discussed with a hair restoration expert during a consultation. Most patients require between 6 to 12 sessions to achieve optimal results.
The results from KeraLase treatment can be seen within a few months. Patients typically experience thicker, fuller hair with improved texture and overall hair health. KeraLase also helps to slow down hair loss, so you can maintain your results longer than other treatments.
KeraLase laser hair restoration is a safe and effective solution for hair loss. Using low-level laser therapy to stimulate hair growth in the scalp, without surgery. This treatment is suitable for both men and women with all skin types and hair colors, and can be used to treat a wide range of hair loss conditions.
If you are looking for a non-invasive and painless solution to hair loss, KeraLase laser hair restoration may be the right choice for you. Visit us at Reverse Aesthetics and find the best treatment for hair restoration in Columbus, Ohio.